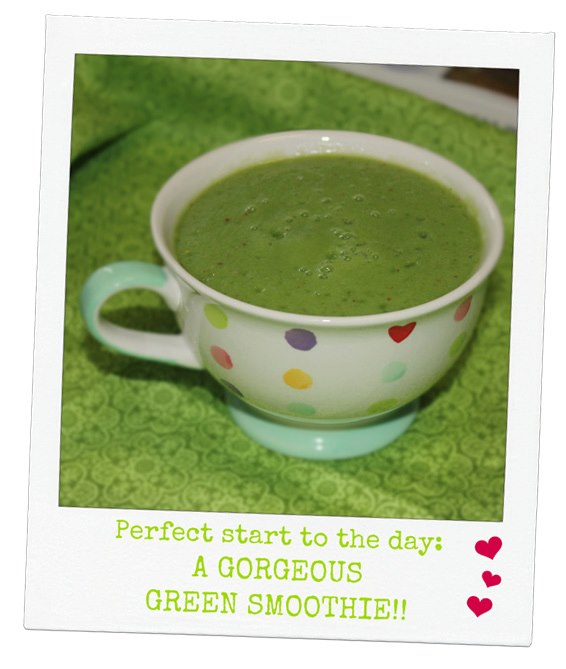 I've been a huge fan of green smoothies since I first read about them back in 2008 – and went on to try one the very next morning. And the next morning. And the next…!
You can read about my love for green smoothies, the many ways I've benefited from my daily green smoothie habit, and where to start with making your own in these posts:
For some further reading and recipe ideas, check out these:
Green Smoothie Books & Resources
Gorgeous Green Smoothies  Pinterest Board
I've also shared my green smoothie story – along with seven of my favourite green smoothies recipes and some journaling ideas for you – in my free ebook 7 Days of Gorgeous Green Smoothies which will be available from 1st October.
I'm also super-excited to be creating the ebook Gorgeous Green Smoothies where you can read not only my own green smoothie story, but also stories, recipes and tips from many other green smoothie enthusiasts. You'll also be helping to raise money for Hamlin Fistula Ethiopia (Australia) – a VERY worthwhile cause  – with every copy purchased.
 Join the Gorgeous Green Smoothies mailing list now to receive updates on the ebook and your FREE copy of 7 Days of Gorgeous Green Smoothies when it comes out on 1st October!
You might also like to check out my Gorgeous Green Smoothies pinterest board
And make sure you sign up to receive your copy of my FREE ebook: 
 Available  1st October
Sign up now for your copy!
>/p>